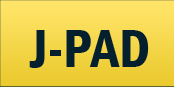 Here is small Japan in Slovakia
We are first specialized Japanese language school which was established and is run by Japanese.
We welcome students by providing them Japanese way of hospitality.
We will take care of each student individually.
We will provide detailed counseling to each student and follow up of the learning.
We provide variety of studying courses with highly qualified teachers.
All of our teachers holds Japanese teaching license and we provide high quality classes.
University professor of Japanese linguistics draws up our school's curriculum.
The courses divisions are organized according to the internationally recognized level system of Common European Framework of Reference for Languages.
Our teachers have a lot of teaching experience in Slovakia and will assist you to overcome your weak point and learn effectively.
We also help you prepare for JLPT (Japanese Language Proficiency Test) and give you up-to-date information for examination.
Experience Japan's rich culture
In addition to our courses we offer a variety of cultural activities where you get chance to speak Japanese, get to know Japan, and enjoy culture (tea ceremony, flower arrangement, J pop/J rock, anime/manga, Japanese fashion and movies).
Reasonable Fees
We offer affordable ways for you to learn Japanese language or experience Japanese culture.