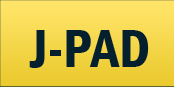 Let's study effective and fun Japanese in Slovakia!
We offer Japanese language courses with up to date teaching methods and newest text books.
Start Dates: Every 6weeks (Please call or email us for start date)
Course Duration: 6weeks
Class Hours: 6period (1 period 60 minutes)
1class per week, 1period per class (1period per week x 6weeks)
Textbooks:
A1, Minna no Nihongo1
A2, Minna no Nihongo2
B1, Minna no Nihongo - Intermediate level 1, and original teaching materials
Minimum Number of Students: 2 students per class and Maximum Number of Students: 5 students per class.
Here are some examples of how people gain the interest in learning Japanese.
- Attracted by the sound of Japanese language.
- Attracted to Japanese music at first. Then, interest automatically shifted to lyrics of the songs to language itself.
- Admirer of Japanese culture and interest shifted to the language.
- Obtain the wish to communicate in Japanese after the visit to Japan.
- Japanese became clients of the business and to learn Japanese was thought to be helpful for the business.
- Enjoy leaning Japanese history and be able to read cultural book in Japanese became an interest.
- Likes Japanese movies.
- Learned Japanese for one year as a exchange student in Japan and need to brush up the language.
- Lived in Japan as a research student and would like to improve and deepen the language skills.
- Wish to master basic Japanese language skill before studying Japanese at a University in Slovakia.
- Due to taking a part of production for Japanese market; by using Japanese, wish to find out the needs of Japanese market.
- Interested in Japanese healthy foods and wants to learn their recipes in Japanese.
- Studying to be a designer and wish to work for fashion industry in Japan.
Everyone's motive to learn Japanese varies as shown above.
We support all of the different requests and interests of the participants.
We offer a variety of methods to teach our students to help achieve everyone's goal.
Our teachers are able to see students' strong and weak points at each level and we offer the follow-ups in/after classes.